Saudi Plots
The Saudi regime pursues a fugitive citizen abroad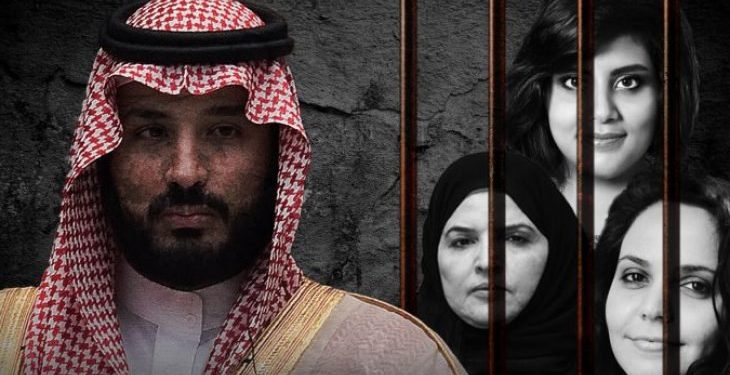 The Saudi regime, led by Mohammed bin Salman, pursues opponents inside and outside the Kingdom and seeks to consolidate his rule and eliminate all those who oppose his repressive regime through campaigns of arrest, threat and murder. Lastly spying on the accounts of his opponents outside the Kingdom by establishing his own spy network.
The Saudi refugee who fled to Greece after her worsening situation in the Kingdom accused her family, Ghada al-Fadl, of the Riyadh embassy in Athens, of pursuing her, warning of attempts to hide her.
Al-Fadl revealed that after her worsening situation in the Kingdom, she and her family are being blackmailed by her country's embassy in order to communicate with her and resolve her case, where she was asked to publish an apology and clarify in which her followers claim that the feminist opposition controls her personal accounts via social media.
In a tweet on her Twitter account, she said that if she goes missing, she accuses the Saudi embassy in Greece of being behind it.
She revealed that she had received calls from the Riyadh embassy in Athens, where the speakers were impersonating the name of an organization or officials to visit her at home.
"I am threatened at any time by this unjust regime," she said.
Ghada published a recording of one of the calls received.
She also published a letter from the UN High Commissioner for Refugees in Athens telling her that they could not do anything, but wanted to put them in the form of what is happening with her.
The case of Ghada al-Fadl, who hails from the city of Qatif in the east of the Kingdom, dates back to 2010, according to activists, after a raid by the Commission for the Promotion of Virtue and Prevention of Vice for her shop on charges of celebrating the Prophet's birthday, which prompted her to leave for Syria and marry there.
Ghada returned to the Kingdom before the start of the revolution in Syria, she was pregnant, to document her marriage, but her request was officially rejected and she was asked to return to Syria to identify the child.
Ghada continues to resort illegally in Greece, after immigrating to Greece illegally, and is active through her Twitter account, demanding the rights of Saudi women married to foreigners and the rights of their children to live in the Kingdom.
In a previous series of tweets, she stressed that her life and that of her children were in danger, noting that the United Nations had not responded by accepting her asylum application with her children, appealing to all human rights organizations to save my life and the lives of my children.