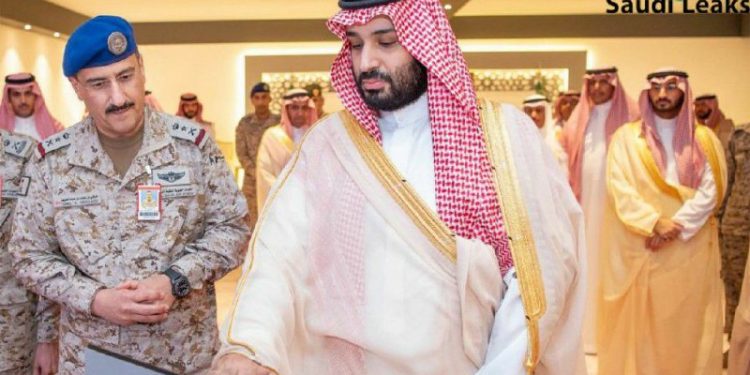 The Saud House authorities continue to arrest women 's rights activists, as the Kingdom decides to make amendments to improve the status of women, such as allowing them to drive and travel without parental permission.
The Newsweek published an article in which it said that allowing the Saudi regime women to travel without the permission of a guardian while women activists demanding these rights in prisons was a sign of schizophrenia in the Kingdom's politics.
The move is part of Crown Prince Mohammed bin Salman's efforts to attract foreign investment and present himself to the world as a reformer who seeks to fight Wahhabi ideology and put the Saudi society on the path of modernity, the report's author Anthony Harwood said.
The kingdom announced amendments to laws on women last week that would allow women over the age of 21 to travel without the need for guardian permission, among other amendments to laws limiting women's freedom.
According to the writer, the amendment, which comes a year after women were allowed to drive, came at a time when five human rights activists who have campaigned for such reforms have been jailed, tortured and ill-treated for more than a year.
He said that the Saudi activist Jane Hathloul, who was arrested after she posted a video on her Twitter account driving three months before the decision, which allows women to drive, remains behind bars and is not allowed to communicate with her more than 300,000 followers.
He said that if she were free now, she would have undoubtedly exposed the truth of the alleged reforms and would see only a public relations campaign to cover up deeper human rights violations by the bin Salman regime.
He pointed out that bin Salman's efforts to present himself as a reformist ruler of the kingdom have failed, given the bad reputation he has gained following the brutal killing of journalist Jamal Khashoggi, the war in Yemen and the repeated stories of the escape of Saudi minors.
He attributed the sensitivity of the Saud House regime to criticism of the Kingdom's record in the field of rights and freedoms to bin Salman's work to establish for himself the image of the reformer who has not succeeded in marketing so far.
He said that this sensitivity explains the Kingdom's exaggerated reaction to the call of Canadian Prime Minister Justin Trudeau to release Sama al-Badawi, a human rights activist who is still being held hostage so far. The Saudi regime's response included expelling diplomats, withdrawing Saudi investments, stopping commercial transactions and canceling flights among other procedures.
He added that the amendments announced by the Kingdom so far on laws that are unfair to women do not meet the aspirations of activists such as Lujain Al-Hathloul and her colleagues in prison who demand to amend all guardianship laws and not just a small part of them.
The authorities not only arrested al-Hathloul and her companions, but recruited the media to defame 47 women activists who are still in prisons.
Outside the prison, they are accused of "treason and espionage". Many are expected to be sentenced to at least 20 years in prison.
According to a previous report by Human Rights Watch, Lujain and her colleagues were subjected to torture in electric shocks, floggings, and sexual harassment in the form of hugs and forced kissing during interrogation.
All this coupled with physical, verbal and psychological violence of all kinds, according to Lujain's testimony, was interrogated by Saudi officials and threatened with rape by one of them.
After ten months of torture, the trial began in March 2019 of the activist Hathloul along with a number of women activists defending the rights of women, who have been charged, not because they are betrayers of the homeland as promoted by the media of Saudi and Mohammed bin Salman himself.
While some women activists have been released, Lujain and others are still in jail. Their cases are indefinitely delayed in court, while they are physically and psychologically abused.