Saudi Plots
State Security Presidency bin Salman's tool for crimes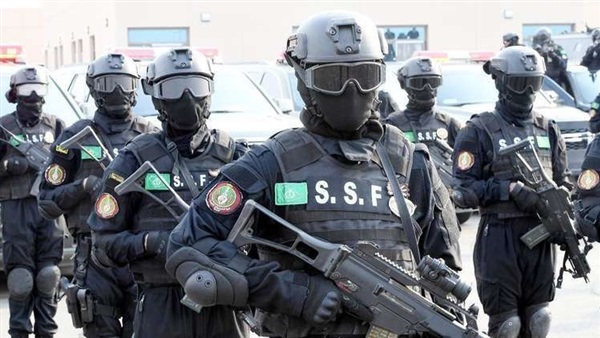 Only two years have passed since King Salman issued an order that created the State Security Presidency, separate from the Ministry of Interior and linked to the Prime Minister.
But abuses by the agency, particularly the practice of inhuman torture against prisoners of conscience, have quickly tarnished its reputation and turned it into one of the headlines of repression and abuse in the kingdom.
The text of the order on the creation of the State Security Service stated that it was concerned with all matters relating to state security.
In this way, the agency took over the issue of prisoners of conscience in the Kingdom, where media misinformation is practiced in light of human rights violations and torture.
Among the most prominent organs belonging to the State Security Service are the General Directorate of Investigation, a security agency that deals with issues that target the state, its society and its security in a comprehensive sense, issues that aim to undermine the state entity and destroy the society and suspicious administrative and financial issues resulting from the abuse of power.
The General Directorate of Investigation is divided into two organs; the General Investigation Service and the Administrative Investigation Service.
The General Directorate of Investigation deals with the issues of internal security and counter-espionage, and achieve and establish security in the Kingdom, in coordination with all sectors in the country.
The main task of the state security apparatus has been to suppress dissent. Detainees are subjected to abuse, torture, electric shock, solitary confinement and many other means.
Many Saudi activists, preachers, dissidents, jurists, women's rights activists and others are in prison in the Al-Saud authorities.
Recently, the State Security Presidency stated that we do not have prisoners, they are inmates, we preserve their rights and dignity, and are granted all their rights guaranteed by law and order.
The publication of this news has generated great interaction through social media sites and between activists and human rights activists and the families of prisoners of conscience in the Kingdom.
Activists began to interact via social media by publishing their responses and tweets via their accounts, showing a mockery of the agency's announcement about prisoners of conscience.
The son of the detained preacher Salman al-Awda, d. Abdullah al-Odah, said through his account on tweeter: "State Security says: We do not have "prisoners" .. Here the official website of the Ministry of Interior calls these political prisons "prisons" and calls Dhahban a "prison" .. Why manipulate the minds of the people?"
He added, as part of the campaign of disinformation .. Saudi State Security coordinates visits to "journalists" close to the State Security and suspicious devices to private wards in some prisons .. Suites where no one lives .. And to buildings equipped only to mislead and publicize these prisons, and bring detainees They were forcibly made to be photographed there!