News
Undisclosed business deals between Saudi Arabia and Israel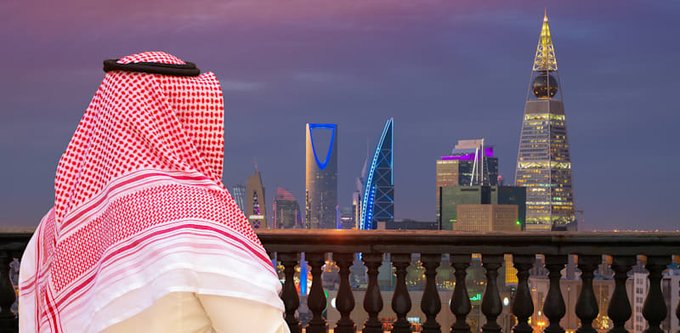 The Hebrew magazine Globes revealed news of secret business deals taking place for months between Saudi Arabia and Israel, as Crown Prince Mohammed bin Salman pushed for more open relations with Tel Aviv from behind the scenes.
The magazine revealed the arrival of dozens of Israeli businessmen to Saudi Arabia after Riyadh lifted the ban on Israelis landing in the Kingdom. Although there is no official normalization agreement, efforts are already underway between Riyadh and Tel Aviv.
According to the Israeli magazine, Saudi-Israeli trade relations are conducted behind the scenes through companies registered in European or other countries.
It explained that months ago, the Saudi authorities allowed Israeli businessmen to enter with their passports after they obtained special visas.
It stated that "commercial deals for Israeli companies will soon be signed with Saudi Arabia, and investments with the sovereign wealth fund will be preceded, but unlike the UAE, these transactions occur between businessmen and the private commercial sector, not between the two countries directly."
The Hebrew magazine confirmed that the visits of Israeli businessmen to Saudi Arabia resulted in deals worth millions of dollars with Israeli companies, which are expected to be implemented in Saudi Arabia, namely the use of water technology and agricultural technology techniques, as the royal family closely monitors these two technologies.
It cautioned that the ease with which Israeli businessmen obtained a special visa to enter Saudi Arabia made them take advantage of this to seize the opportunity of the Neom city project.
Former Israeli Prime Minister Benjamin Netanyahu visited the NEOM project, and he met secretly with bin Salman in November 2020, in the presence of then US Secretary of State Mike Pompeo.
The magazine quoted Israeli businessmen saying, "We were not surprised by the investments inside Saudi Arabia. We have everything we need to maintain a business relationship: direct bank transfers, signing transactions, and transportation of goods."
Meanwhile, a senior Saudi official told the magazine, without mentioning his name, that "the number of applications submitted by Saudi businessmen to obtain visas to enter Israel is increasing, and meetings between businessmen from both sides are taking place in the UAE and Bahrain."
The magazine pointed out that the commercial partnership between Israel and Saudi Arabia is waiting for Jared Kushner's company. The Saudi wealth fund invested $2 billion, with bin Salman's approval, and has been allocated to invest in Israeli companies in advanced technology.
In addition to the emerging economic partnerships between Riyadh and Tel Aviv, there is cooperation in security and intelligence, including sales of Israeli security systems to Saudi Arabia, according to the magazine.
The Israeli writer Danny Zaken, who presented the Globes report, concluded that "For more than twenty years, we have had an indirect relationship with Saudi Arabia, but recent months have been an unprecedented boom."