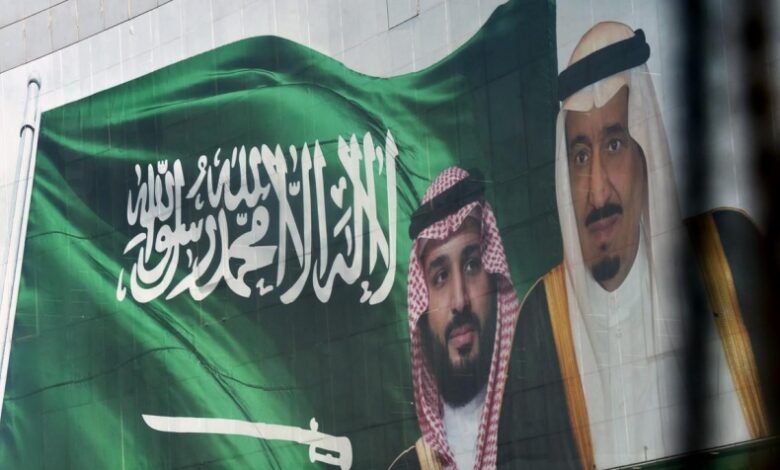 For months, the Saudi regime has been adopting political transformations, including negotiations with Iran and rapprochement with the Syrian regime, in a way that reflects the failure of Riyadh's options over the years.
Observers highlight a change in the rhetoric of the Saudi regime and its policy towards Iran and Syria, which is linked to Riyadh's repeated disappointments with US policy.
Observers point to Washington's tendency to reduce its burden in the Middle East and reduce its military presence in the region to focus on the China file.
This pushes Saudi Arabia to try to identify with the Russian efforts and adopt transformations regarding the adoption of the Syrian regime in the regional security system, to limit Iranian influence in Syria, according to observers.
Media sources revealed recently that the head of Saudi intelligence, Khaled Al-Humaidan, met a few days ago, the head of the National Security Office who supervises the security services of the Syrian regime, Ali Mamlouk, in the Syrian capital, Damascus.
The Guardian stated that a Saudi delegation headed by Al-Humaidan visited Damascus in the first known meeting of its kind since the outbreak of the Syrian revolution, at the beginning of 2011.
A Saudi official, who preferred to remain anonymous, said, "The meeting was planned for a while, but without any development, but events changed regionally and that was a good opportunity."
Arab media sources leaked that the President of the regime, Bashar al-Assad, met with the Saudi delegation. An understanding had been reached to reopen the Saudi embassy in Damascus, after the Eid al-Fitr holiday, as a first step to restore relations in all fields between the two countries.
These sources also confirmed that the Saudi side informed Al-Assad that Riyadh welcomes Syria's return to the Arab League, and the attendance of the next Arab summit conference in Algeria if it takes place.
A Syrian source said that the regime "deliberately leaked news about this meeting," which he described as "security," in a clear attempt to suggest to the loyal street that there is an Arab rapprochement with it.
The source pointed out that "Ali Mamlouk had visited Saudi Arabia at the beginning of last year to discuss security issues purely, but there was no political rapprochement between the two sides after the meeting."
The source pointed out that Bashar al-Assad "is trying to regain Syria's seat in the Arab League, to obtain Arab recognition of the results of the elections that will take place on May 26, which will keep him in power until 2028." Adding that "the leakage of news about this visit falls within this. Endeavor".