Saud House Crimes
Bernie Sanders: Opinion activists in Saudi Arabia face enormous challenges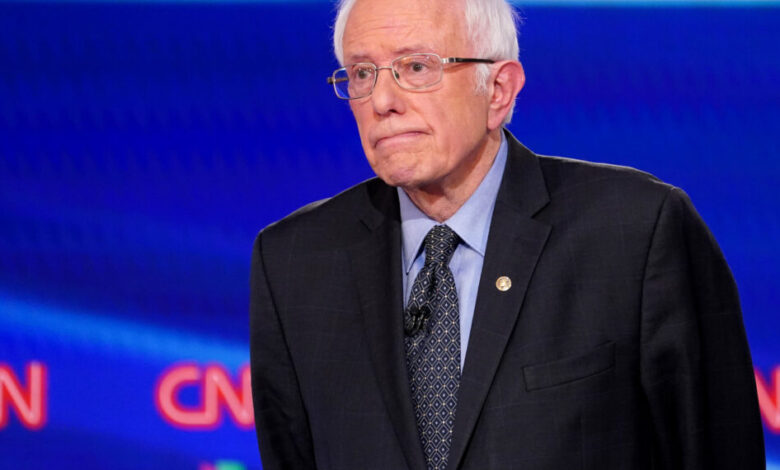 US Senator Bernie Sanders said that opinion activists in the Kingdom of Saudi Arabia face enormous challenges inside and outside their country due to the systematic targeting of them by the Al Saud regime.
Sanders demanded justice for the late Saudi journalist Jamal Khashoggi on the occasion of the second anniversary of his assassination inside his country's consulate in Istanbul.
"Two years ago today, journalist Jamal Khashoggi was murdered at the Saudi crown prince's direction. He deserves justice. Democracy activists face enormous challenges in Saudi Arabia and across the region. We honor him by defending their rights and supporting their work."
Sanders's tweet coincided with US lawmakers' pledge to deliver justice to Khashoggi, and their sharp criticism of President Donald Trump.
In an online event held Friday, hosted by the "Project on Middle East Democracy" (POMED), which is based in the US capital, members of Congress pledged to work to shed more light on human rights issues in the context of Washington's relations with Riyadh.
On Friday, the US House of Representatives Foreign Affairs Committee passed the Saudi Opposition Protection Act, on the second anniversary of the murder of journalist Jamal Khashoggi.
This came, according to US Congressman Jerry Connolly, who said that he drafted the law to hold Saudi Arabia accountable for the killing of Jamal Khashoggi and other attacks against the kingdom's critics.
"Connolly", a member of Congress for the Democratic Party, added, in a statement posted on his website, exactly two years ago, on October 2, 2018, Jamal Khashoggi, the legal resident of the United States, was lured to the Saudi consulate in Istanbul, Turkey.
READ: HRW launches campaign to counter Saudi 'image laundering' amid continued rights violations
He continued: He was killed in cold blood and dismembered by Saudi agents at the direction – it is said – of Crown Prince Mohammed bin Salman, and with false guarantees of safety provided to him by the Saudi ambassador to the United States.
According to Connolly, the law he drafted "sends a strong and clear message that the United States opposes the forcible return, intimidation or killing of Saudi dissidents and critics abroad."
He added that the law will ensure that the United States will not in any way allow such human rights violations.
"Failure to take action and turn a blind eye to these violations will only enable the global Saudi campaign of intimidation," he added.
According to Connolly, the Saudi Opposition Protection Act prohibits the sale of American weapons to Saudi intelligence, law enforcement authorities, or internal security unless the Secretary of State confirms that these agencies are not involved in repatriating, silencing, or killing Saudi dissidents in other countries.