Saud House Crimes
HRW launches campaign to counter Saudi 'image laundering' amid continued rights violations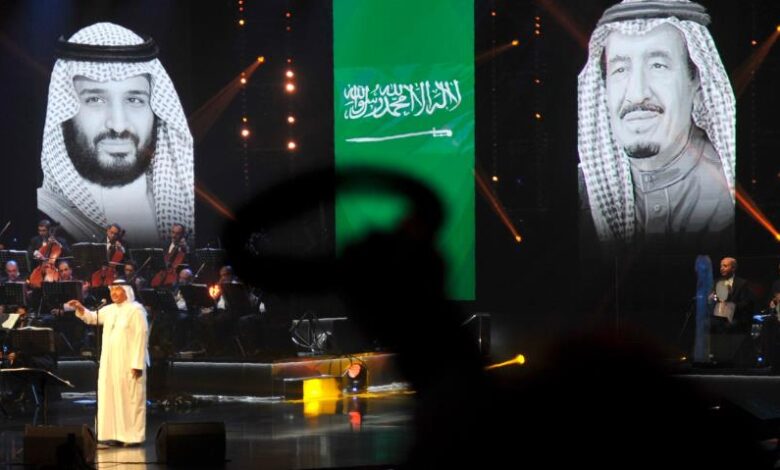 Human Rights Watchdog has slammed Saudi Arabia's efforts at "image laundering" efforts, involving billions of dollars being spent towards deflecting attention from the kingdom's human rights record.
The rights watchdog said on Friday it had launched a new campaign to counter the kingdom's alleged whitewashing of abuses. The launch coincided with the second anniversary of the brutal murder of Saudi journalist Jamal Khashoggi at the hands of Saudi operatives.
"Human Rights Watch will seek to counter Saudi 'image laundering' abuses through an outreach campaign to inform the entertainment and sports industries about Saudi Arabia's human rights record, including top celebrities, performers, and sports figures," HRW said in a statement.
"The campaign will also seek out organisers and participants in major international events sponsored by the Saudi government, calling on them to speak out publicly on rights issues or, when laundering is the primary purpose, not to participate."
READ: Al-Hathloul Family Confirm Losing Contact with Lujain
Following Khashoggi's murder in 2018, the world cast its eyes on the increasing authoritarianism taking hold under Saudi Arabia's de-facto ruler, Crown Prince Mohammed bin Salman. However, despite international pressure, top-level officials have not been held to account over the killing and reports of human rights abuses continue.
In the same period, Riyadh has invested heavily in rebranding the kingdom as a hub of entertainment, tourism and international business.
This has seen Saudi Arabia host a number of high-profile sporting events, including WWE wrestling, the 2020 Dakar Rally, the Saudi Invitational Golf Tournament, and the upcoming 2023 Formula 1 race.
Since 2018, it has also hosted concerts by a number of Western artists, including Enrique Iglesias, Mariah Carey, Andrea Bocelli, Janet Jackson, 50 Cent, Jennifer Lopez, and David Guetta.
"Saudi citizens and residents should enjoy top-notch entertainment and sporting events, but they also should enjoy basic rights such as free expression and peaceful assembly," said Michael Page, deputy Middle East director at Human Rights Watch.
"So, when Hollywood A-listers, international athletes, and other global celebrities take government money to perform in Saudi Arabia while staying silent on the government's atrocious rights record, they are boosting the kingdom's strategy of whitewashing Crown Prince Mohammad bin Salman's abuses."
Under Crown Prince Mohammed, Saudi Arabia has touted entertainment as a key feature of its ambitious 'Vision 2030' economic overhaul project, while also introducing liberal reforms to open the kingdom to the world.
This includes allowing women to drive, reforming guardianship laws and issuing tourist visas forthe first time.
At the same time, however, Riyadh has continued to pursue its destructive war in Yemen and human rights defenders continue to languish in Saudi prisons, including Loujain al-Hathoul – a prominent rights activist who had campaigned for the right for women to drive.
Prince Mohammed has also led a sweeping 'anti-corruption' drive which has netted rival Saudi princes, political foes and high-profile dissenters.
Allegations of human rights abuses continue to dog to the Saudi Arabia, leading many celebrities to decline invitations to the kingdom.
Nicki Minaj, Emily Ratajkowski, Martha Hunt, John Cena, Daniel Bryan, Tiger Woods and Rory Mcllroy are among a growing list of celebrities who have declined Saudi invitiations over human rights concerns.
Source: New Arab