News
Rights group denounces the arbitrary use of the death penalty in Saudi Arabia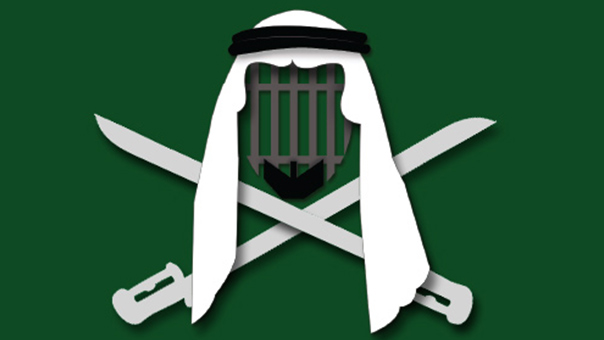 The European Saudi Organization for Human Rights condemned the Saudi authorities' incursion in the political and arbitrary use of the death penalty to intimidate families and civil society.
In a statement, the organization said that the Saudi authorities constantly violated previous government promises regarding penalties for crimes other than murder.
The Specialized Criminal Court in the Kingdom of Saudi Arabia sentenced the detainee Muhammad Hassan Labbad, on April 6, 1988, to death as a disciplinary measure to join his minor brother, Jalal Labbad. The latter, the Specialized Appeals Court, recently ratified a similar ruling against him.
Labbad surrendered on September 12, 2017, to the Investigation Center after his family received a phone call informing them that security wanted him.
The call came days after the Eastern Province Emirate announced that any wanted person who surrendered would receive a special amnesty. Labbad was sure that he had not committed any crime, which prompted him to take the initiative to turn himself in. Officials assured them that his case would be resolved, he would not stay in prison for long, and he would be released as soon as the investigations with him were completed.
After he was transferred to the General Investigation Prison in Dammam, the treatment began to change. Muhammad was subjected to widespread violations and severe physical and psychological torture, which lasted for five months and six days, during which he remained in solitary confinement.
Among what he was subjected to were beating and flogging by several people with metal wires, kicking and kicking on all areas of his body, including sensitive organs, trampling on his neck until suffocation, simulated drowning, and handcuffing of hands and feet for long periods.
In addition, the interrogator deliberately hit him on the leg, where he was putting iron rods, resulting from an operation he had previously performed, which led to its swelling.
Labad was subjected to severe psychological torture, as he was placed in a dark room for days and a freezing room, and then they put him in a room with solid lighting to prevent him from sleeping. He was also insulted, slandered, threatened to rape his sisters and threatened with death.
The torture he was subjected to led to frequent fainting, hypotension, and a weak heartbeat, which led him to hospitalization. The suffering also led to continuous and continuous pain that prevented him from sleeping, along with long-term effects, including forgetfulness and lack of concentration.
Labbad was forced to sign statements under threat.
He did not obtain his right to communicate with a lawyer until after the trial began on September 17, 2019, before the Specialized Criminal Court, at which time he learned the charges against her, which are:
Belonging to an armed terrorist organization that aims to break out of the state and carrying out terrorist acts to destabilize security.   

Shooting, monitoring and planning to target security men and their vehicles and throwing Molotov cocktails.

Providing military equipment to wanted men. 

Covering up for wanted men and terrorists and their plans, and covering up the security planning of the organization's elements to kidnap a judge.

Seeking to destabilize the social fabric and national cohesion by calling, participating and promoting sit-ins and demonstrations.

Financing of terrorism and terrorist acts.

Buying, possessing and using firearms with intent to disturb security.
Before the judge, Muhammad Labbad denied all the charges against him. He confirmed that all charges were based on his confessions and those of other detainees without evidence or material evidence. He also indicated that his confession was extracted under torture.
No investigation was opened into the information that he had been tortured, and on October 16, 2022, the court sentenced him to death as an indictment.
The European Saudi Organization for Human Rights confirmed that the case of Muhammad Labbad shows the reasons for the lack of confidence in the judicial body in Saudi Arabia.