Economy
Mass employees resignations from MBS mega-projects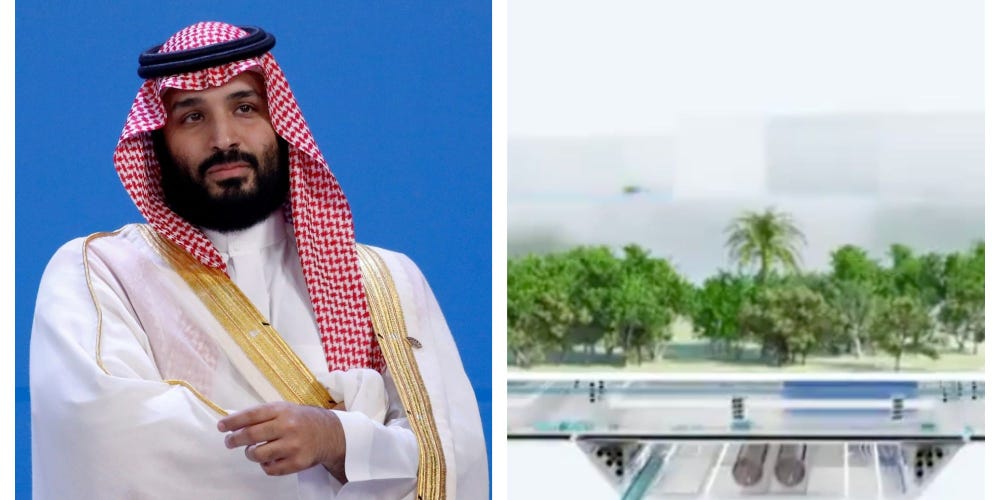 A wave of resignations has hit the multi-billion-dollar mega-city project in Saudi Arabia. Employees struggle to realize the future vision outlined by Crown Prince Mohammed bin Salman.
Officials involved in the development of Neom told the Wall Street Journal that dozens of employees had left the project.
Some senior employees have salaries of up to $1 million a year.
Sources told the American newspaper that the crown prince's vast ambitions for the mega-city are a significant factor in the resignations.
NEOM is part of Saudi Arabia's Vision 2030, an initiative to lift the kingdom from its dependence on oil by diversifying its economy and attracting foreign investment.
The plans include The Line project, a 106-mile-long city in Neom, a city without cars connected by a high-speed train. The plans require engineers to blow up a 30-story hole in the side of a mountain.
Employees also questioned the crown prince's plans to build ten palaces larger than football stadiums. According to the newspaper, the mansions will cost more than $400 million each.
According to the newspaper, the latest plan is to build a skyscraper 1,600 feet high and 55 miles wide.
Bin Salman ignored concerns that his plans for the mega-carbon-free city were too ambitious at a board meeting in December, sources told the Wall Street Journal.
The project has previously faced condemnation due to the forcible displacement of thousands of people in northwestern Saudi Arabia.
A tribal activist, Abd al-Rahman al-Huwaiti, was killed by security forces in April of last year while resisting eviction from his home.
NEOM extends over an area of ​​26.5 thousand square kilometres, and it overlooks from the north and west the Red Sea and the Jordanian Gulf of Aqaba, with a length of 468 km, and is surrounded on the east by mountains at the height of 2500 meters.
The city will cost 360 billion pounds, it will be the size of Belgium, and it is expected to be completed by 2030.