News
Saudi Scandals
American lawsuit against bin Salman raises controversy over the fate of bin Nayef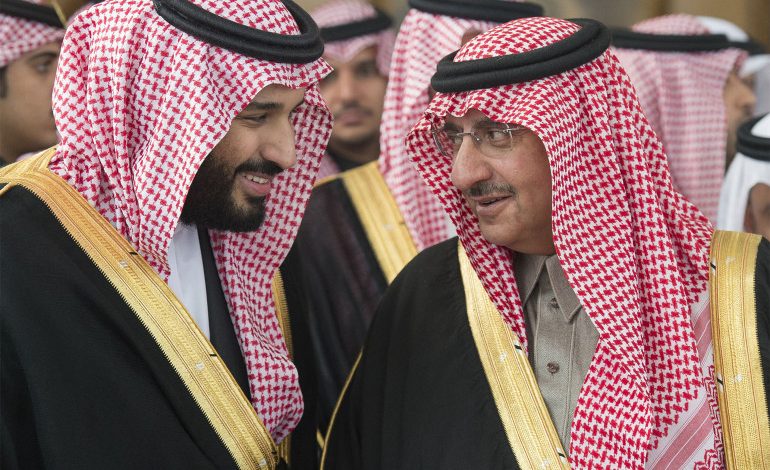 A US lawsuit against Saudi Crown Prince Mohammed bin Salman centred on a Caribbean oil refinery but unexpectedly shed light on something else, the disappearance of his main rival.
Former Crown Prince Mohammed bin Nayef, dethroned by his cousin Prince Mohammed in 2017, has not been seen in public since his arrest in March 2020.
Mohammed bin Nayef, long seen as the CIA's most trusted Saudi ally, has served as the kingdom's interior minister since 2012 before becoming crown prince three years later.
The lawsuit cited the Saudi regime's efforts to conceal his whereabouts, with documents showing that the detained prince was represented by an American law firm working for his rival.
According to letters from his lawyer to President Joe Biden and other US officials, the man behind the lawsuit, Saudi businessman Nader Turki Al-Dosari, is banned from leaving the kingdom with members of his family.
The story began in June 2020, when Al-Dosari filed a lawsuit in Pennsylvania on behalf of his son Rakan, a US citizen, against Mohammed bin Nayef and other Saudi entities.
He alleged that they had failed to honour a decades-old contract for a refinery project on the Caribbean island of Saint Lucia.
But the case posed a strange dilemma: how to summon a prince whose whereabouts are still unknown?
The lawsuit was amended to include Prince Mohammed bin Salman, noting that he placed Mohammed bin Nayef under house arrest and confiscated his assets, thus preventing him from fulfilling his contractual obligations.
When al-Dosari said that a subpoena could not be served against Muhammad bin Nayef, the court ordered Prince bin Salman's lawyer to help establish his whereabouts.
In March, bin Salman's lawyer offered to provide Mohammed bin Nayef's address on a "confidential basis," said in a court filing that he faces terrorism-related threats due to his previous role as the kingdom's interior minister.
It is noteworthy that the Saudi regime carried out a new campaign of arrests last April of loyalists to former Crown Prince Muhammad bin Nayef.
Crown Prince Mohammed bin Salman escalated his repressive campaign against the detained princes for more than a year, especially Mohammed bin Nayef, amid official secrecy over their fate and places of detention.
In a new step, bin Salman ordered the prosecution of loyalists to the detained former crown prince, Muhammad bin Nayef.
According to Prisoners of Conscience, the Saudi security forces arrested dozens of loyalists to the former crown prince, especially his supporters, through Twitter.