Yemen War
Houthi initiative to swap Palestinian detainees stripped Saudi regime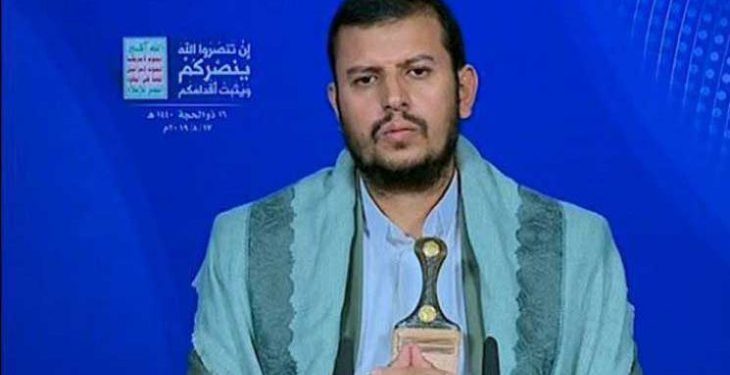 Ansar Allah group, (the Houthis) in Yemen, used the arbitrary detention of dozens of Palestinians in the prisons of the Saudi regime in order to improve its image by offering to exchange them for their captured Saudi soldiers.
Houthi's offer constituted a new embarrassment to the Saudi regime, which sharpened his conspiracies against the Palestinian cause by exposing its conspiracy role and the reality of its location from the first issue of the Arabs and Muslims.
Abdul-Malik Al-Houthi, leader of the (Ansar Allah group), stated that the group is ready to release five Saudi prisoners, in exchange for the kingdom's release of Palestinian detainees it has affiliated with "Hamas".
"We announce our readiness to release one of the Saudi pilots and four officers and soldiers of the Saudi regime, in exchange for the release of the oppressed detainees who are members of Hamas in Saudi Arabia," Houthi said in a speech Thursday.
He added: "We confirm our complete readiness to complete the prisoner exchange process, which the aggression (the Saudi coalition) has consistently avoided."
There was no immediate comment from the Saudi side on the offer, while Hamas expressed thanks for the Houthi initiative, and renewed its call to Riyadh to release the Palestinians arrested.
"Hamas" had announced in earlier times, that Riyadh is trying a number of its members, on the pretext of "belonging to a terrorist organization and collecting funds."
Instead of initiating the arbitrary release of Palestinian detainees without charge, Saudi unleashed their electronic flies to incite Hamas and the Palestinian resistance after the Houthi offer.
For his part, the Houthi political bureau member Muhammad al-Bakhiti said that their initiative to exchange Saudi prisoners in exchange for the release of Palestinian detainees in the Kingdom "comes in a natural context because Palestine is the first issue of the Yemeni people, and that the decision to arrest came by American order."
Al-Bakhiti added that the Houthis would not count on the "awakening of conscience" of the Saudi Crown Prince Mohammed bin Salman, so they chose the path of pressure through this initiative.