Yemen War
Houthi air strikes disrupt work at Abha International Airport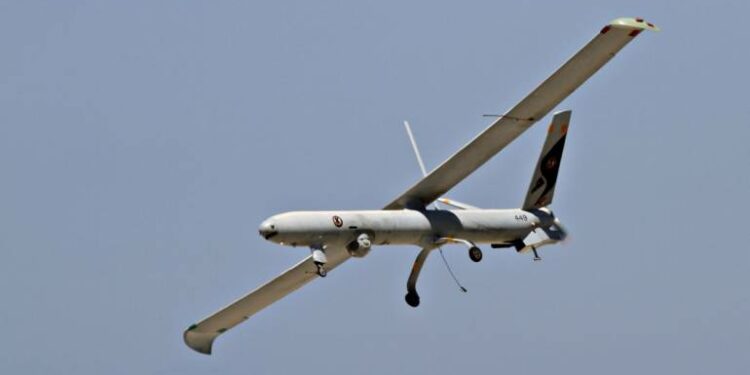 The Ansar Allah Movement "the Houthis" announced the targeting of Abha International Airport in the south of the Kingdom, at dawn on Tuesday, which led to its suspension for several hours.
This is the second attack that targeted sensitive sites inside the airport, during the past two days.
The Houthi military spokesman, Yahya Saree, said in a tweet: "Thanks to God, our Air Force is targeting Abha International Airport at dawn today, with a number of Samad 3 drones, and the hit was accurate."
"This targeting comes as a natural response to the continuous escalation of the aggression forces [the Arab coalition led by Saudi Arabia] and their continued siege of the great Yemeni people.
بفضل الله وتأييده سلاح الجو المسير يستهدف مطار ابها الدولي فجر اليوم بعدد من طائرات صماد 3 المسيره وكانت الاصابة دقيقة .
يأتي هذا الاستهداف في اطار الرد الطبيعي على التصعيد المتواصل لقوى العدوان وحصارهم المستمر للشعب اليمني العظيم
وعملياتنا مستمره طالما استمر العدوان والحصار.

— العميد يحيى سريع (@army21ye) September 8, 2020
Neither the Al Saud authorities nor the Coalition responded to what the Houthi military spokesman said.
This is the second attack targeting the airport, according to Saree, during the past two days.
The Coalition intervened in Yemen in March 2015, after the Houthis ousted the internationally recognized Saudi-backed government from the capital, Sanaa, in late 2014.
The conflict is largely seen in the region as a proxy war between Saudi Arabia and Iran.
The war left one of the worst humanitarian crises in the world; as 80% of Yemen's population is in need of humanitarian aid.