News
MBS bribed a French MP to whitewash abuses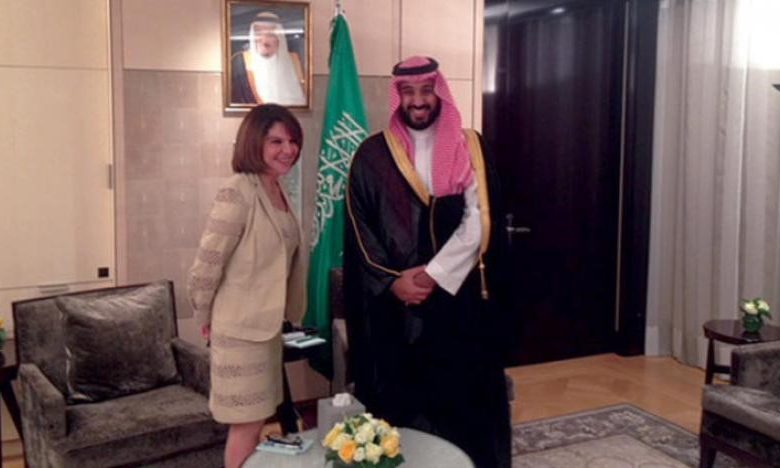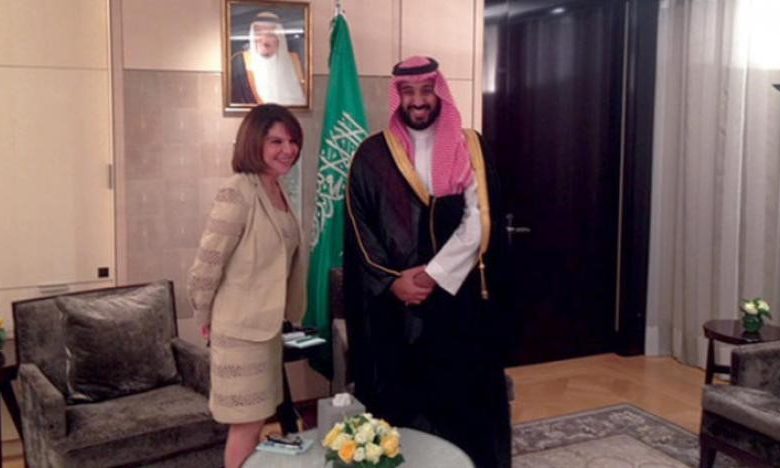 A European investigation revealed hidden relations between a French parliamentarian and Saudi Crown Prince Mohammed bin Salman, as part of his use of the kingdom's wealth and capabilities to whitewash crimes and violations.
An investigation published by the Democracy Transparency Center (DCT) showed that French Senator Nathalie Goulet had received bribes from Saudi Arabia to polish the image of Mohammed bin Salman.
The investigation referred to Gullit's positions that promoted Vision 2030 launched by Mohammed bin Salman years ago to diversify the Saudi economy and launch propaganda campaigns to promote the reforms of the Saudi Crown Prince and attack his opponents.
The investigation stated that Gullit, despite her impeccable reputation, somewhat low degree of loyalty and limited skills, her well-groomed nails helped set in motion events of historical significance.
Acting as a lobbyist for many countries, sometimes in conflict with each other, Gullit has become, even without government appointments, a vital and secretive cabal in Middle Eastern politics.
Gullit is of Jewish descent, graduated with civil law and became a lawyer at the Paris Bar, all of which disappeared from her official resume after she was disqualified from the bar in 2000 after her involvement in misappropriating other people's money.
After the death of Danielle Jolie, Gullit inherited her seat in the French National Assembly. In 2011, she appeared as a candidate on the lists of the Union Centriste and was elected with a good result, a success that was repeated in the September 2017 elections.
In Parliament, Gullit fought mainly as a lobbyist for the Gulf states: two bills were planned, one on the aid agreement with Saudi Arabia and military cooperation with the United Arab Emirates.
She has devoted most of her energies, ever since she was an assistant to Danielle Goulet, to developing friendship between France and the Middle East with the stated aim of fighting terrorism to underline the difference in the West between Islam and jihad.
In October 2015, Gullit assumed the position of Rapporteur on the mission of the French Senate "on the organization, location and financing of Islam in France and its places of worship".
This appointment comes after it proposed receiving 200,000 Syrian and Iraqi refugees in France in memory of their families who were deported during World War II.
Gullit is a big fan of Mohammed bin Salman and the Crown Prince of Abu Dhabi, Mohammed bin Zayed, and was known for her offensive approval of the opponents of Riyadh and Abu Dhabi, led by Turkey.
Gullit's position on the issues of the Arab Gulf is more volatile. In July 2011, it supported a bill to enhance military cooperation with the UAE, justifying this by the fact that Abu Dhabi had already signed similar agreements with the US and UK and was seeking to protect and support another nuclear power.
Under the agreement, France pledges to "deter or repel any aggression" against the UAE: "The potential aggressor is, of course, Iran, although it is not identified as a threat in any public document."
France already has a permanent military base in Abu Dhabi: it is called the "peace camp," opened in 2009, to compete with the United States and Britain for military and commercial influence in the region.
Gullit is also part of the French-Israeli friendship group and has for years supported the establishment of normalizing relations between Tel Aviv and Saudi Arabia and the UAE.