News
Watch: Saudi citizen chants for overthrowing the Saudi regime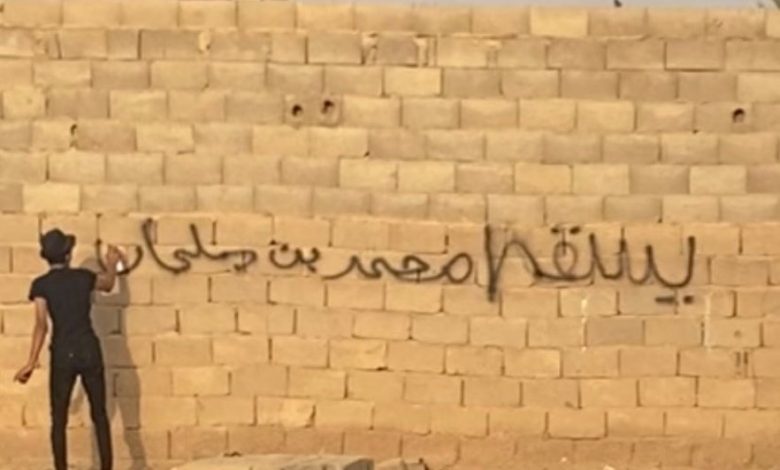 A video clip circulating on Saudi social media showed a citizen chanting loudly in the Taif neighbourhood, "The people want the fall of the regime."
The Saudi citizen repeated his chant at the Al-Shatbah roundabout amid a state of astonishment in the area. A military vehicle came to the place and took him to prison soon later.
شجاع من بلاد الحرمين في #الطائف ينادي باسقاط النظام واول الغيث قطره ! #الشعب_يريد_إسقاط_النظام_السعودي pic.twitter.com/kVqBr2JTpM

— جوكر متمرد (@Joker_Metmrid) June 6, 2021
Saudis demand the need to overthrow the Saudi regime through the hashtag "he people want the fall of the regime" to express their anger at the House of Saud and the failed government policies in the Kingdom.
Since King Salman and the Crown Prince came to power (2015 until now), the Kingdom has witnessed tough years, security and political tensions, and a deterioration in economic and living conditions.
The Kingdom is suffering from a worsening economic crisis, highlighted by high unemployment rates and a record increase in the annual budget deficit, as well as an escalating economic stagnation.
Activists protest the severe and continuous deterioration of the country's image due to its regime's violations and crimes against dissent.
The Kingdom is also witnessing a continuous campaign of arrests targeting princes and hundreds of scholars, activists and human rights defenders.
The Saudi regime prohibits all forms of public protests, political gatherings, and labour unions.
The media in the Kingdom is also subject to severe restrictions, and criticism of the ruling family can lead to imprisonment.
Recently, bloggers launched a protest campaign against bin Salman under the hashtag #TheWorldRejectsBinSalman.
They reviewed the crimes of bin Salman: campaigns of demolition and displacement, security crackdowns and arrests, financial taxes, as well as squandering the Kingdom's wealth, spreading corruption and moral decay, assassinating activists.
Activists and tweeters say that these crimes and human rights violations are the main motive behind the world's rejection of the personality of the "criminal prince".