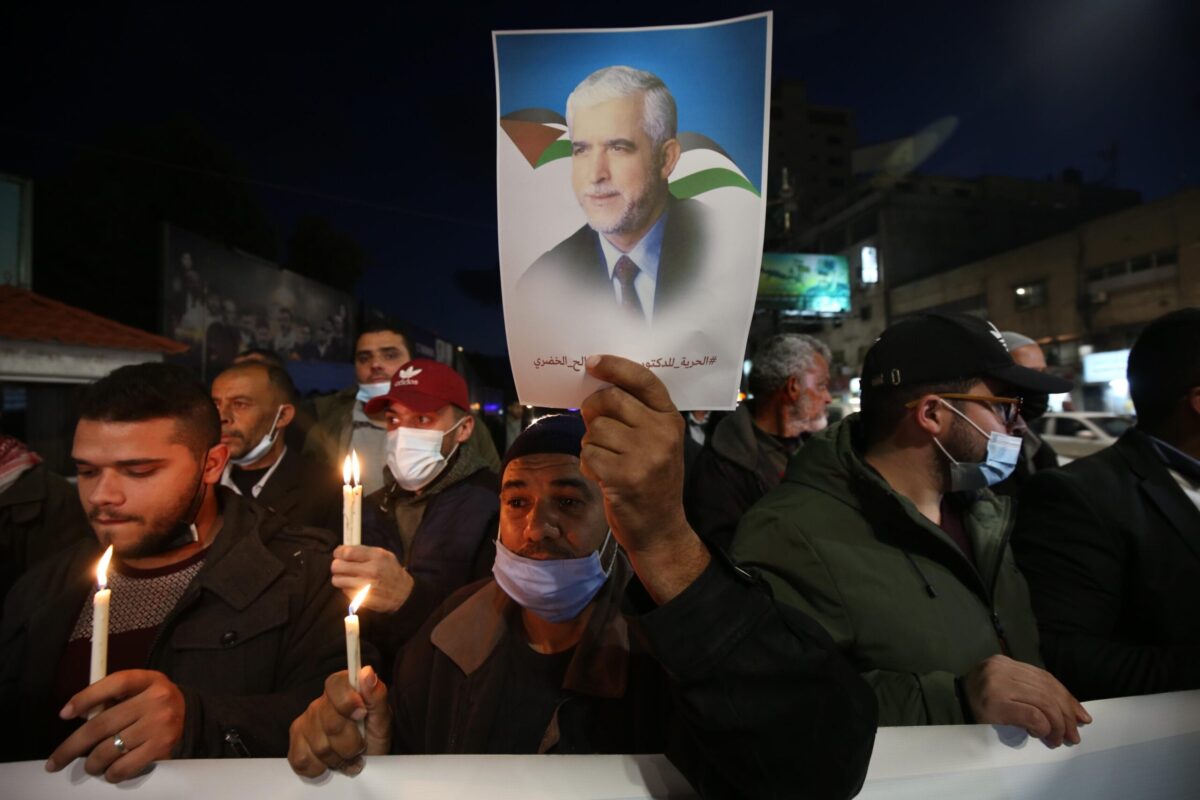 Saudi security forces stormed the house of Palestinian detainee Mohamed Al-Khodari in Jeddah yesterday and took his 70-year-old wife Wijdan and daughter-in-law to a security centre, the Euro-Mediterranean Human Rights Monitor said.
According to Euro-Med, both women were detained for several hours and were released after authorities forced them to sign a pledge not to talk about the health and incarceration conditions of prisoner Khodari and his son, Hani, who is also in detention.
According to testimonies collected by the Euro-Med team, security officers interrogated Al-Khodari's wife, searched and filmed her house and confiscated her phone.
The Saudi security authorities threatened to deport Wijdan and her entire family and informed her of their annoyance at her family's appeals for the release of her husband and son.
Euro-Med strongly denounced the Saudi security authorities for storming Khodari's home, describing such practice as "a new attempt to intimidate and silence the family."
"Forcing the family into silence or threatening deportation is both immoral and illegal. All concerned parties must intervene to stop these aggregated violations against the prisoner and his family," the human rights group said.
Al-Khodari was arrested on 4 April 2019. He had been living in Jeddah for nearly three decades, and was responsible for managing of Palestinian resistance movement Hamas' relationship with the kingdom for two decades.
On 8 March 2020, the two men were charged before the Supreme Court with "joining a terrorist group," as part of a collective trial of 68 individuals accused of belonging to Hamas. Al-Khodari was accused of holding several leadership positions within Hamas.
Amnesty International has repeatedly warned that Al-Khodari has not received adequate medical treatment and his health has deteriorated as a result. Before being detained, Al-Khodari was undergoing cancer treatment.
Source: MEMO