Yemen War
Israel asks Biden to ignore Saudi human rights violations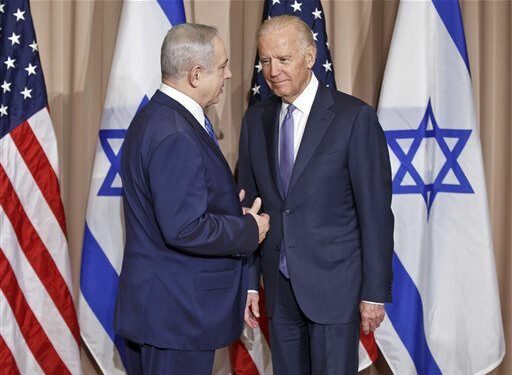 Israel intends to ask the administration of US President-elect Joe Biden to turn a blind eye to human rights violations in Saudi Arabia and its allies the UAE and Egypt.
There is a state of fear in Israel that Biden would make US cold relations with these three countries.
Israel considers its security and intelligence relations with these three countries a central factor in its strategy against Iran and an essential element in regional security.
The Hebrew Walla website stated that Biden promised to pursue Crown Prince Mohammed bin Salman for his human rights crimes inside the kingdom and Yemen.
The website added that it is estimated in Israel that Biden will significantly change the US policy towards Yemen, especially concerning the Saudi role in the ongoing war there.
Former ally support
President Donald Trump's administration was supportive of Saudi Arabia and did not take any position on its war crimes against civilians.
Walla quoted officials in the Israeli security apparatus saying that Israel intends to encourage the Biden administration to make sure that changing the policy in this context "will not lead to the deepening of Iranian influence in Yemen."
In the context, Human Rights Watch called on the Biden administration to stop selling weapons to Saudi Arabia and the UAE, to have a positive impact in Yemen.
The organization stated that "the parties to the armed conflict in Yemen have continued to violate the laws of war over the past year, including committing what appear to be new war crimes."
"Years of violations have shown that the conflict parties in Yemen have no intention to stop their violations without a real possibility of accountability," said Afrah Nasser, a researcher on Yemen at Human Rights Watch.
"Concerned governments should publicly endorse calls for international accountability measures."
A required positive effect
"The incoming Biden administration has the opportunity to make a positive impact in Yemen by stopping arms sales to Saudi Arabia and the UAE, at least until unlawful attacks stop and a credible investigation into past violations."
Saudi Arabia has led a coalition that has carried out military operations in Yemen since 2015.
The war, which continues for the sixth year, left at least 233,000 dead.
While 80 per cent of the population, about 30 million people, depend on humanitarian aid.