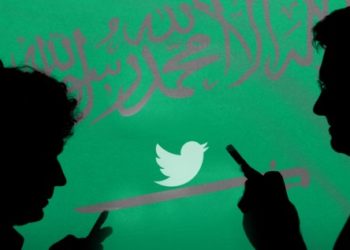 The New York Times said that the Saudi regime deploys an electronic army to demonize dissidents and suppress freedom of opinion and expression.
The newspaper said that the Saudi regime's electronic army is tasked with stirring up nationalism, vilifying dissidents, and defending government policies.
The newspaper pointed out that Saudi citizens have gradually abandoned social media platforms because they became a tool of the authoritarian regimes to suppress dissent and promote their policies.
Spread of the Club House application
The newspaper covered the spread of the Clubhouse in the Middle East after creating a space for open dialogue away from government repression.
It stated that the application is widespread in authoritarian countries and opens the way for citizens to speak freely.
Through this application, the Saudis discussed sensitive files such as alcohol legalization and abortion.
In Saudi Arabia, where elections are banned, rulers are inaccessible, and most television programs run by pro-regime officials and presenters and social media platforms are restricted or monitored.
"When you don't have political representation, you have an app to talk to or at least listen to," said Iman Al Hussein, a Saudi analyst who describes herself as a clubhouse addict.
"For this reason, it became important, and I see some names in it from morning until evening," Al-Hussein added.
Activists and researchers spoke of its potential to foster dialogue and spread calls for change.
When they were new, social media platforms such as Twitter and Facebook offered much the same promise as Clubhouse.
Middle East activists and scholars expounded on their potential to foster dialogue and spread calls for change.
A decade ago, when protesters across the Arab world used social media to organize and call for change and the toppling of dictators, Western media christened their movements the "Facebook revolutions" and "Twitter uprisings." In Iran, Twitter and Facebook helped protesters mobilize in the wake of the contested 2009 election, and Telegram and WhatsApp helped demonstrators connect in 2019.
Clubhouse has been downloaded 1.1 million times in the Middle East since it became available there in January, according to Sensor Tower, a mobile app analytics company, accounting for nearly 7 percent of global downloads.
Saudi Arabia has been restricting the use of Twitter and Facebook years ago.
There are indications of a similar fate to Club House, who will face the same ban and censorship or prevent it completely, especially after the supporters of the Saudi government attacked him.
Despite the atmosphere of open dialogue, there are risks. He who enters the debate by his real name will be easily recognized.
Government security agencies can easily eavesdrop on conversations, although censorship may be more difficult than monitoring text messaging platforms such as Facebook.
Privacy advocates warned of the dangers of data collected by Clubhouse, which would be more dangerous if dictatorial governments had access to it.
Saudi discussions about homosexuality and tolerance were recorded and leaked to the media, leading to widespread condemnation.
Al-Hussein said that the Saudis' downloading of the application reached its peak in February, but most of them are joining it with false names and pictures.
This may protect them, but it affects the civilized dialogue through the application that brings real, not fictional, characters.