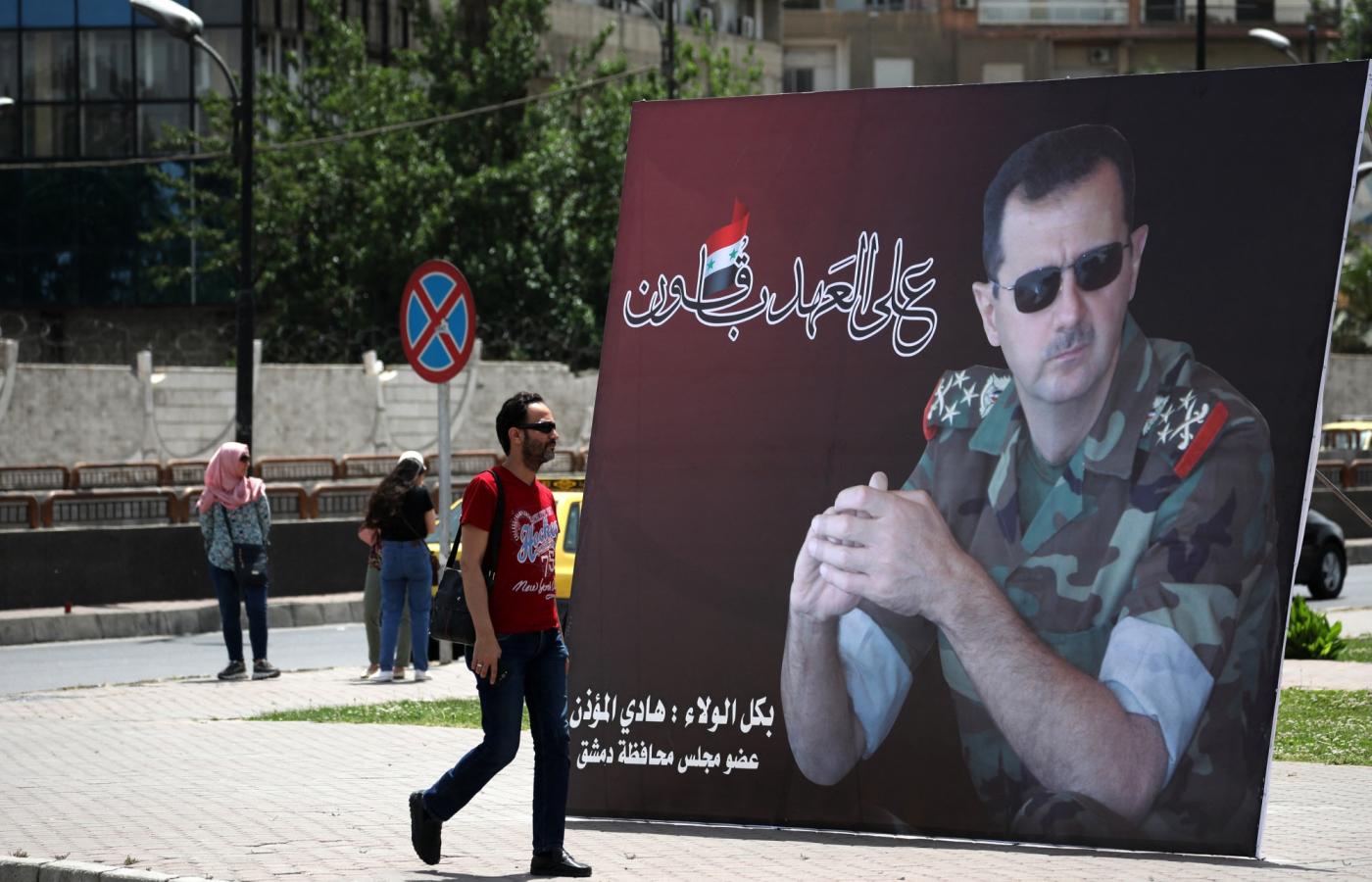 A high-level Saudi delegation headed by the intelligence service chief Khalid al-Humaidan arrived in the Syrian capital Damascus on Monday and met with Syrian President Bashar al-Assad, according to an exclusive published by news website Rai Al Youm.
According to insider sources, the Saudi representatives informed their Syrian hosts that Riyadh welcomed Syria's possible return to the Arab League, some ten years since its suspension over the violent government crackdown of protests in 2011, which evolved into a full-blown conflict costing the lives of hundreds of thousands and forcibly displacing millions of Syrians.
The visit came as part of efforts to prepare for the reopening of the Saudi embassy in Damascus. The reopening of the embassy is reportedly seen as a first step to restore relations between the two countries, which had been severely strained as a result of the Syrian war.
While Saudi Arabia supported opposition forces in the early years of the conflict, Assad's government has been backed by Riyadh's archenemy, Iran.
This development comes in light of reports that Saudi Arabia has also been engaged in secret direct talks with Iran – negotiations that were also led by Humaidan.
The recent direct talks between Riyadh and Tehran have reportedly included discussions on the conflict in Syria, which remains a thorny point of disagreement between the two regional powers.