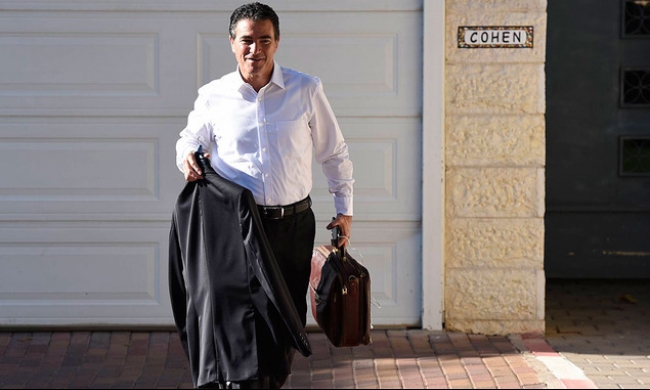 Saudi Crown Prince Mohammed bin Salman granted a prestigious job to Yossi Cohen, the head of the Israeli intelligence service, Mossad, in one of his companies to recognize his role in Saudi-Israeli normalization.
Globes reported that the Israeli economic newspaper reported that Cohen left his previous position as head of the Mossad to move to manage a giant company affiliated with Crown Prince bin Salman.
It stated that Cohen would lead the SoftBank Holding Group – Israel Branch, pointing out that the company is currently opening a Tel Aviv headquarters.
In which bin Salman owns a significant stake, the multinational group has considerable investments in Uber, Ali Baba, Tik Tok and Didi.
The Globes newspaper said that one of the reasons for choosing Cohen for his new job is that he is "a well-known and popular figure in Israel, despite his lack of an investment background."
"Cohen can connect with Israeli entrepreneurs and technology and open doors for them in any company, government or public authority in any region," it added.
It is noteworthy that Cohen played a pivotal role in reaching normalization agreements with Arab countries recently, leading to talk about Saudi Arabia joining this group.
The Saudi Sovereign Wealth Fund is one of SoftBank's most important partners, as they jointly launched the SoftBank Vision Fund, the largest private equity fund in the world with a capital of $93 billion.
SoftBank intends to bring in millions of dollars to support Israeli companies, especially in the artificial intelligence technology sector.
The newspaper quoted Yanni Peoples, managing partner of SoftBank in Europe, the Middle East and Africa.
"When we invest in a company, we seek to introduce it to SoftBank's network of more than 200 companies and help it expand into new geographies, such as Asia, Japan and the Middle East," he says.
The head of the Israeli Mossad, Yossi Cohen, has previously said that there are existing and actual relations with the Saudi regime, even if they are outside the official diplomatic framework.
Cohen claimed that normalization and the inauguration of relations with Arab countries give Israel strategic depth to confront its enemies.
Maariv newspaper quoted Cohen as saying that normalization and bilateral relations with countries in the region help Israel confront what he called "the axis of evil run by Iran" and confront its dangers, especially the nuclear program, terrorism, and regional expansion.
He added that normalization and bilateral relations with Arab countries open up new horizons for Israel on the economic and security levels and launch cooperation activities in all fields.