News
The Economist: Mohammed bin Salman leads Saudi into the abyss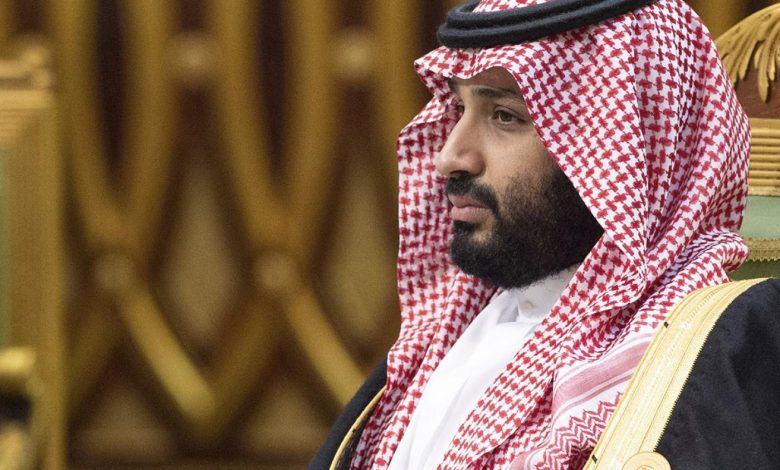 The Economist said that Crown Prince Mohammed bin Salman is leading Saudi Arabia to the abyss due to his reckless policies and propaganda economic plans that lack any real impact.
The magazine highlighted that Saudi Arabia's foreign and economic policies have become characterized by disastrous performance during the reign of King Salman and his son, the country's de facto ruler, Muhammad.
Since Mohammed bin Salman ascended to the fore in the de facto Saudi scene, the magazine said that the Kingdom has been missing any good news.
It stated that bin Salman oversaw a long list of actions that left him with a reputation for ferocity and recklessness, such as the ongoing disastrous war in Yemen and the blockade of Qatar.
The magazine also referred to the strange kidnapping of Saad Hariri, then Prime Minister of Lebanon, the murder of Saudi journalist Jamal Khashoggi, the imprisonment of activists on dubious charges, and the detention of princes and business people to obtain money from them.
It warned of the catastrophic decline of Saudi foreign policy due to bin Salman's quarrelsome and unprofitable moves, as the blockade of Qatar did not lead to major concessions, and the kidnapping of Hariri did not increase Saudi Arabia's influence in Lebanon.
None of this helped attract foreign investment to the Kingdom, which Mohammed bin Salman needs to move the Saudi economy from over-reliance on oil.
The magazine emphasized that the direct and continuous targeting of businesspeople in the Kingdom destabilized its attraction for foreign direct investment, which declined from $8.1 billion in 2015 to $1.4 billion in 2017.
The magazine considered that "bin Salman's vision of economic reform is nothing but dozens of grandiose plans and large unimplemented projects, and he aims to imitate and compete with his successful neighbours.
It highlighted that when bin Salman ascends the throne, there will be many rivals to him within the royal family from his affected cousins, as some still grumble in secret.
The magazine expected that the ongoing dialogue between Saudi Arabia and Iran will not bring the kingdom strategic gains, "but are only attempts to reduce the risk of an open conflict with Tehran."
Over the years of his rule and assuming power in the Kingdom, Mohammed bin Salman has proven nothing more than that he is obsessed with power and a corrupt dictator who perpetuates tyranny and fights any political participation and separation of powers.
No less than that, Mohammed bin Salman, known for his repressive and reckless rule, monopolized 37 official positions, consolidating the severity of his authoritarianism and dictatorial approach, as well as his constant quest to monopolize power.
Observers describe the years of rule of King Salman bin Abdulaziz and his son Muhammad, from 2015 until now, as the most difficult for the Kingdom since its founding.