News
American condemnation of bin Salman's cover-up of murderous criminals such as Saud Al-Qahtani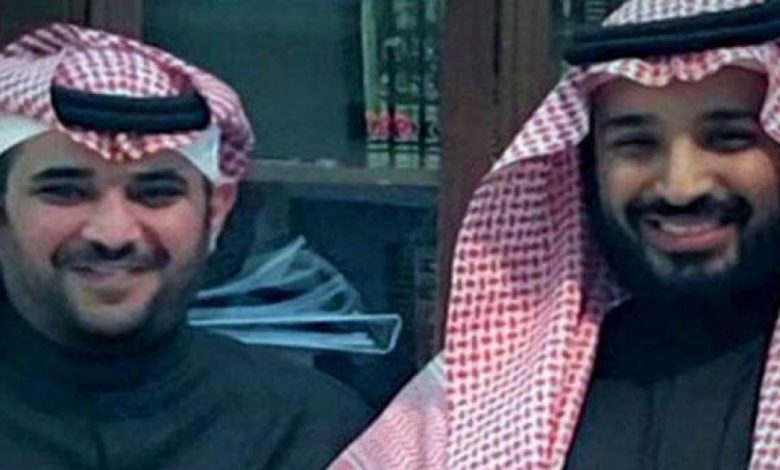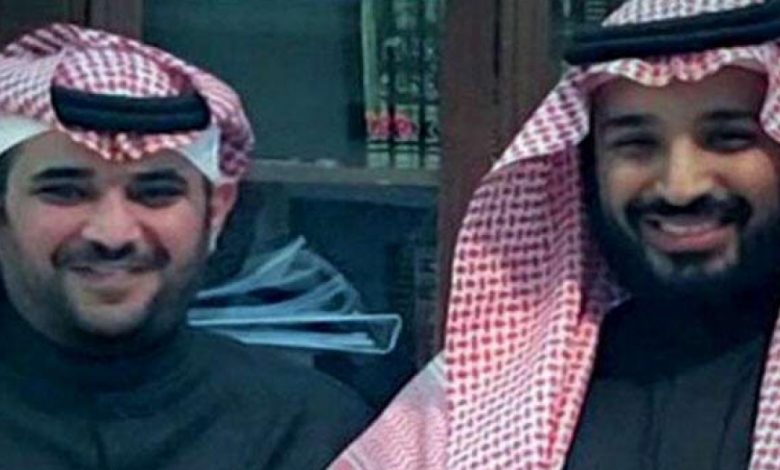 The Washington Post denounced the cover-up of Crown Prince Mohammed bin Salman on murderous criminals such as the former advisor in the royal court, Saud al-Qahtani.
The newspaper said that bin Salman still refuses an American request to extradite the criminal al-Qahtani to justice. As a result, the bodies of the Crown Prince's victims are still piling up, as long as the killers escape international punishment accountability.
When President Joe Biden chose in February not to hold bin Salman responsible for the murder of journalist Jamal Khashoggi despite the CIA's conclusion that he approved the operation, we were among those who warned that the result would be more casualties.
Unfortunately, this has been proven true. Before Biden's decision, the Saudi regime released many political prisoners, including two American citizens and a prominent women's rights activist.
Since last March, it has sentenced at least three other activists to long prison terms and opened investigations with others.
A recent Human Rights Watch report concluded that the "repression of dissidents, human rights activists, and independent critics remains in full force" in Saudi Arabia.
One convict is Abd al-Rahman al-Sadhan, a 37-year-old aid worker and son of a US citizen. He was arrested and tortured in 2018 after a Saudi Twitter spy identified him as the author of anonymous tweets critical of the regime.
In late February, Al-Sadhan told his family in a phone call that he would soon be released. Instead, following Biden's decision, he was taken to court on April 5 and sentenced to 20 years in prison.
Such stories are particularly troubling in light of the new revelations on the Khashoggi case.
An investigation by Yahoo News revealed that a team of Saudi agents was sent to ambush Khashoggi in the Saudi Consulate in Istanbul on October 2, 2018, first visited Cairo to bring the drugs used in the murder.
This points to the involvement of Abdel Fattah al-Sisi's regime in the plot against Khashoggi, who was a columnist for the Washington Post.
But Sisi was not punished by Biden, even though he promised "no more blank checks" to the dictator during his presidential campaign.
The Egyptian connection appeared in a closed trial in 2019 in Riyadh of some of those involved in the murder.
The notes taken by Turkish diplomats who were allowed to observe the proceedings were later given in the Istanbul court.
According to the investigation, the team of killers shows that the decision to assassinate Khashoggi was initiated by Maher Mutreb, the bodyguard of Mohammed bin Salman, who, after reviewing the scheme of the Saudi consulate, concluded that it would not be possible to capture the journalist alive.
Instead, Khashoggi was drugged, and his body was cut with a saw.
Mutreb and Salah al-Tubaigy, the doctor who administered a fatal dose of drugs to Khashoggi, were prosecuted.
Five people were eventually sentenced to death, but their sentences were later reduced to 20 years.
The investigation cited Saudi sources who said the convicts lived in a luxury compound near Riyadh, where Tubaigy was seen in a gym.
Meanwhile, the man who directly oversaw MBS' operation, Saud al-Qahtani, was acquitted and did not face any punishment.
According to US intelligence, al-Qahtani directed a special intelligence unit that kidnapped opponents from abroad.
He also oversaw the arrest and torture of women who demanded the right to drive. He remains a key aide to Mohammed bin Salman, who has repeatedly rejected US demands to bring him to justice.
As long as the Saudi ruler and his followers continue to enjoy this impunity, their victims will continue to pile up.