Economy
Continued decline in oil prices increases the Kingdom's economic crisis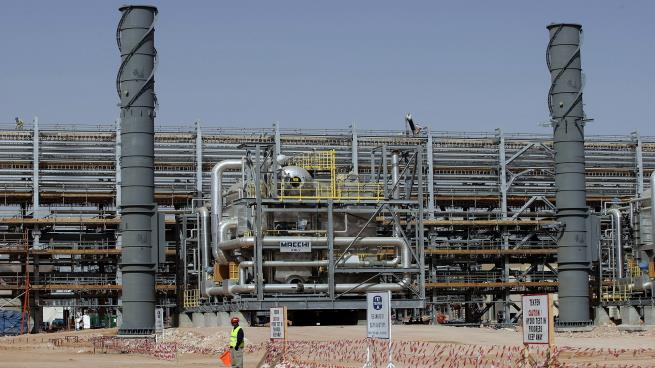 Oil prices fell more than two percent for Brent crude, under pressure from the expected increase in production due to the new policies of the Saudi regime and its economic war with Russia, as well as the decline in demand affected by the economic consequences of the Coronavirus, Covid-19.
The Kingdom will starts next week increasing production to 13 million barrels per day, compared to an actual average of 9.8 million barrels per day last February, and the UAE's willingness to increase its production by one million barrels to 4 million barrels per day.
Brent crude futures for May delivery fell 2.59 percent, or 0.70 cents, to $ 26.23 a barrel.
The demand for crude oil has been negatively affected during the past and current two months, driven by international measures and restrictions on movement of travel and travel, especially by air, resulting in decreased demand for jet fuel.
For its part, the international agency "Bloomberg" said that the drop in crude oil prices currently threatens to erode the financial reserves accumulated by the Gulf countries during the past decades.
The agency stated that the price war led by the Saudi regime against Russia will drive the disappearance of two other oil producers, who cost them more than $10 per barrel of production, while the cost of producing a barrel in Saudi Arabia, for example, is $2.5.
"Bloomberg" considered that excess production is not the result of geopolitical factors, but rather the outcome of a mathematical calculation linked to low oil prices.
In principle, these countries have an arsenal sufficient to go to war, as the cost of pumping one barrel of oil from Gulf oil fields does not exceed the price of a bottle of luxury drinking water, according to Bloomberg.
Even in the worst case scenario, when crude oil prices drop to less than $10 a barrel, and as a result almost all of the oil sector incurs a financial loss, Gulf producers will continue to profit, Bloomberg added.
Bloomberg pointed out that in order to deal with the repercussions of the crisis of falling prices, and with the possibility of declining demand for crude in the long run, the Gulf central banks have deposited huge amounts of money in sovereign funds, adding: "But in front of declining prices, these funds may erode very quickly".
According to official data, the majority of all Gulf countries in addition to Iraq have set the price of a barrel of oil above $50 in its budget projects for 2020, with an expected deficit recorded, as Saudi Arabia needs a price of $80 a barrel to reach a zero budget, in which revenue is equal to expenses.
An agreement to reduce oil production is currently being implemented by the coalition of major OPEC producers, independent and led by Russia, by 1.7 million barrels per day, which ends on March 31.
And earlier this month, Russia rejected a new proposal from "OPEC", on deepening and extending the agreement to cut production until the end of 2020, with a total reduction of 3.2 million barrels per day, so that OPEC countries would be freed from production restrictions as of next April.