News
Washington Post: Biden refused to receive Mohammed bin Salman and deal directly with him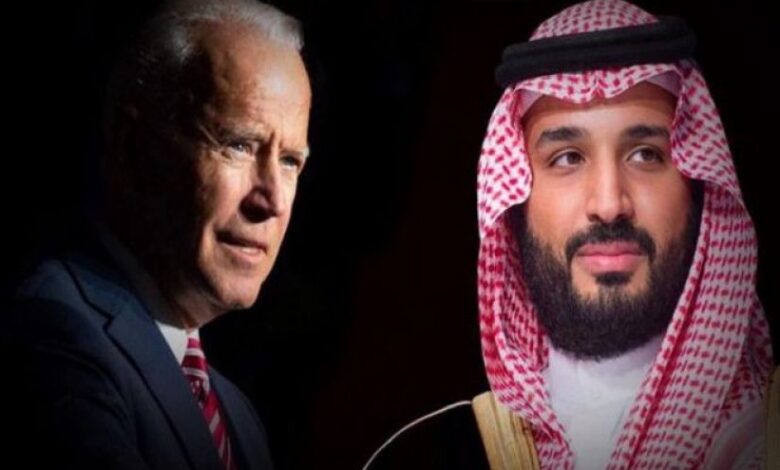 The Washington Post confirmed that President Joe Biden refused to receive Crown Prince Mohammed bin Salman or directly contact him.
The newspaper, quoting American officials, said that the Biden administration confirms that he will not receive bin Salman and insists on making him a pariah because of his crimes and violations.
The newspaper pointed out that the Crown Prince sent his younger brother Khalid bin Salman to Washington to meet with officials and meditate with him.
Khalid bin Salman is the Deputy Minister of Defense and previously served as the Kingdom's ambassador to Washington.
Khalid bin Salman visits Washington next week, making him the highest-ranking member of the Saudi royal family to visit the United States since Biden took office earlier this year.
The Washington Post said that Khalid bin Salman's visit comes in light of the tense relations between Saudi Arabia and the United States after the American intelligence report confirmed the involvement of Mohammed bin Salman in the murder of journalist Jamal Khashoggi in early November 2018.
Khalid bin Salman is expected to meet with several senior officials in the State Department, Department of Defense and the White House, including National Security Adviser Jake Sullivan.
A number of issues will be discussed in the meeting, including security in Iraq and Syria, the Saudi coalition's ongoing war in Yemen, and efforts to broker a ceasefire in the country and the situation in Israel and the Palestinian territories.
Khalid bin Salman is also expected to raise the Saudi regime's concerns about the Biden administration's renewed talks with Iran over its nuclear program.
US officials said Biden was not expected to meet Khalid bin Salman.
On February 17, the White House spokeswoman said, "President Biden's counterpart is King Salman," in a sign of rejection of any direct dealings with Mohammed bin Salman.
Biden refuses any calls or meetings with Crown Prince bin Salman.
When Biden was asked before his election to the White House about Saudi Arabia, he said: "It is time to restore a sense of balance and fidelity to our values ​​in our relations with the Middle East."