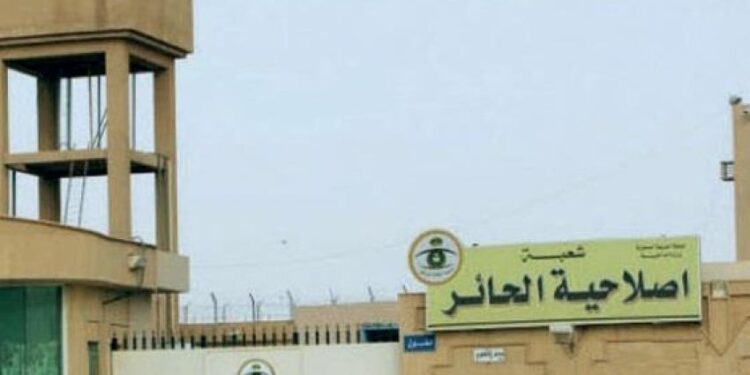 Family sources unveiled a series of punishments imposed by the prison administration of Al-Ha'ir on prisoners of conscience, despite the celebration of the holy month of Ramadan.
The family sources told Saudi Leaks that the administration of al-Ha'ir prison prevents prisoners of conscience from visiting their relatives during Ramadan and refuses them to leave the prison yard.
They indicated that the administration recently sent a group of mentally ill prisoners with prisoners of conscience in Ward 8A, which has doubled their psychological suffering.
The sources stated that the administration allows detainees to smoke inside the corridors and ward, which caused pollution in the place. It also caused shortness of breath for those who have asthma, and they are many in the reformatory.
Political detainees in al-Ha'ir complain about the symptoms of the Coronavirus in light of the Al Saud authorities ignoring their medical vaccination.
A Saudi human rights organization stated that there was news of the spread of symptoms of the Coronavirus among the prisoners of conscience ward.
"ALQST has received news of the spread of Coronavirus cases in the prison of conscience detainees' wing in Al-Ha'ir prison in Riyadh."
The organization attributed the reason for the spread of the Coronavirus in the political wing because several detainees had not been vaccinated in it, which caused the spread of the disease.
"Saudi Guantanamo" or "prison hell," so the detainees call these names "al-Ha'ir," which lacks human and human rights standards.
Al-Ha'ir is the largest and most fortified of the five Saudi prisons, and is subject to tight security control, and is located 40 km south of the capital, Riyadh.
Human rights criticism
It is also ranked according to international reports among the most dangerous prisons in the Middle East and among the ten most dangerous prisons in the world.
The Saudi General Investigation Department supervises it, and it is one of the five most prominent prisons in the country and has not escaped criticism from international human rights organizations.
Within this prison, there is a slow death, because of the lack of medical care.
During the past years, several pictures and videos have spread in al-Ha'ir, which was built in 1983.
In 2002, a large fire broke out inside it, killing 140 prisoners and 40 guards.
Another fire broke out in April 2004, injuring 13 inmates.