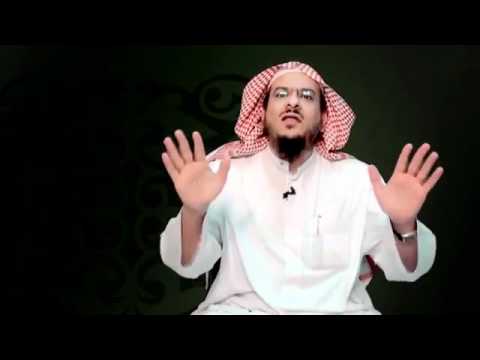 Human rights sources revealed that the Saudi authorities had increased the punishment of a prominent academic because of his peaceful views as part of their continued repression and authoritarian rule.
The sources told Saudi Leaks that the Specialized Criminal Court in Riyadh had decided to increase the sentence of preacher Youssef Al-Ahmad from four years to 13 years.
Last December, a court affiliated with the Saudi authorities issued a four-year prison sentence for the preacher Al-Ahmad, who has been detained since September 2017.
The ruling at the time included a travel ban for Al-Ahmad for four years after his release from prison. The trial took place in secret, without the media being allowed to attend.
Human rights sources stated at the time that the judge confronted him with funny and false charges, such as a visit he made to a book fair, and a television appearance for him in which he spoke about his previous arrest, as well as visits to detainees inside a Saudi police station.
The human rights sources confirmed that the detainee Al-Ahmad is subjected to deliberate medical negligence inside Al-Ha'ir Prison in Riyadh.
Academic punishment in solidarity with prisoners of conscience
Al-Ahmad was arrested in 2011 after appearing in a video calling on the Al Saud authorities to solve the file of political detainees.
At the time, he was sentenced to five years in prison on charges including "inciting against the ruler", "harming national cohesion", and "undermining the prestige of the state".
But he was released a year later under a royal pardon.
He was re-arrested in the famous campaign targeting preachers and intellectuals in September 2017.
Al-Ahmad is a prominent academic who holds a PhD in jurisprudence and has taught at Imam Muhammad bin Saud University in Riyadh.
The famous campaign of arrests on the ninth of September, which Crown Prince Muhammad bin Salman carried out, affected dozens of Saudi scholars, preachers, thinkers, poets, academics and journalists on charges of belonging to the "Awakening Movement."
The campaign began with the arrest of preacher Salman al-Awda and Dr Awad al-Qarni before it expanded to include sheikhs, writers and journalists.
While observers in Saudi Arabia expected that the arrest of Al-Awda and Al-Qarni would be just regular arrests made by the Saudi regime every time, everyone was surprised by an extensive campaign targeting the entire "Awakening Movement."
The arrests included "Sahwa" sheikhs such as Nasser Al-Omar, Saeed bin Misfer, Muhammad Musa Al-Sharif, Youssef Al-Ahmad, Abdul Mohsen Al-Ahmad, fined Al-Bishi and Khaled Al-Awda, brother of Salman Al-Awda.
The list did not stop at Islamic preachers only but also included thinkers and economists sympathetic to the "Awakening Movement."