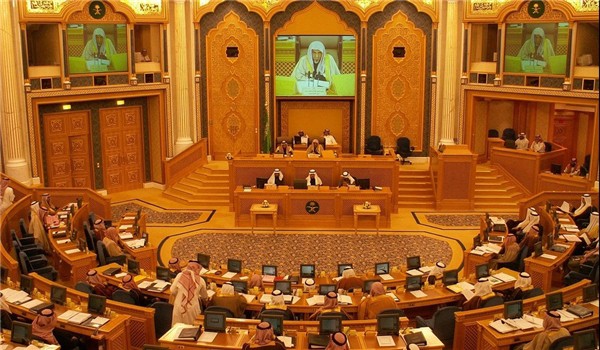 Saudi tweeters attacked the Shura Council of their country and its members for the clear disorientation in their recommendations and policies, while anger escalated after the Council members made "hurtful and racist" responses.
Established during the reign of King Abdul Aziz Al Saud when he announced the unification of the Kingdom, the Council submits its recommendations to the cabinet which is headed by the King.
Member of the Shura Council, Assaf Abu Thnain, raised a great controversy in the Saudi street, after he suggested moving the Saudi Arabian Airlines Corporation from Jeddah to Riyadh.
Abu Thnain justified his demands saying that the capital, Riyadh, is the headquarters of ministries, government agencies, and institutions, which can be for the benefit of the institution.
He considered that the presence of the institution in Riyadh helps developing its work, for reasons including proximity to decision-makers and there is no problem with keeping a major base in Jeddah, but the main command must be in Riyadh.
Abu Thnain added that although Aramco company is linked to the oil in the eastern region, it established its headquarters in Riyadh, which emphasizes the importance of capital. He noted that the move would improve the services and air security.
"This transfer is in line with 2030 Vision. It is necessary to move beyond regionalism and consider the public interest," Abu Thnain said.
The request angered writers and social media activists, who questioned the feasibility of this move, which is not based on practical or economic researches.
Confusion and administrative instability turned to be the most prominent feature of the reign of King Salman bin Abdulaziz and his son, the Crown Prince Mohammed, in light of the accelerated pace of ministerial amendments without having any visible impact since their rule.
Previous royal orders included the inclusion of the Ministry of Civil Service with the Ministry of Labor and Social Development becoming the Ministry of Human Resources and Social Development. The General Investment Authority turned into a ministry under the name of the Ministry of Investment. The General Authority for Sport was turned into the Ministry of Sports. The Saudi Commission For Tourism And National Heritage was transformed into the Ministry of Tourism.
King Salman made fundamental changes in the style of governance through appointments and exemptions after he assumed power in the Kingdom, after the death of his half-brother, King Abdullah bin Abdul Aziz.
Since 2015, appointments and exemptions have been repeated more than once, and the cabinet appears to be unstable as ministers are being overthrown at an unthinkable speed.
In addition, some ministers were exempted for corruption charges and then returned to their positions within months, then there was royal decisions exempting them again and appointing others.