Saud House Crimes
Recommendations of UN Special Rapporteur on murder of journalist Jamal Khashoggi must be implemented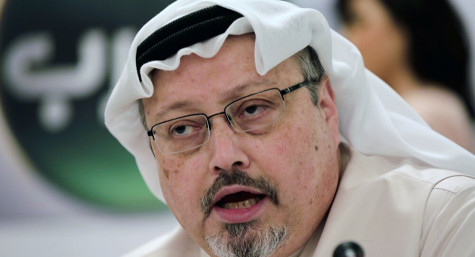 On 07 September 2020, the Criminal Court in the Saudi capital, Riyadh, issued its final verdicts in the case of the murder of journalist Jamal Khashoggi in the Saudi Consulate in Istanbul, Turkey on 02 October 2018.
The sentences included imprisonment of eight men for periods ranging from seven to 20 years. The court overturned five death sentences originally handed down in the case. The spokesperson for the Public Prosecution Office stated that the court had sentenced five of the convicted to 20 years in prison, one of them to 10 years in prison and two of them to seven years in prison. The Public Prosecution confirmed that these sentences were final, according to Article 210 of the Law of Criminal Procedure.
The Public Prosecution also acquitted the former advisor to the crown prince, Saud Al-Qahtani, the consul in Istanbul Muhammad Al-Otaibi, and Major General Ahmed Asiri, the former deputy director of intelligence. No charges were brought against them, and they were released.
It was a closed trial away from the public and the media, and the names of those who were sentenced were not even revealed.
On 20 June 2019, the Gulf Centre for Human Rights(GCHR) issued an appeal in which it welcomed the report released on 19 June 2019 by the United Nations Special Rapporteur on extrajudicial, summary and arbitrary killings, Agnès Callamard. The report, which was the result of a six-month probe investigating the killing of Khashoggi, found the Saudi government responsible for the "premeditated execution" of Khashoggi at the Saudi consulate in Istanbul in October 2018.
Callamard called on the UN Secretary-General to "initiate a follow-up criminal investigation into the killing of Mr. Khashoggi to establish robust files on each of the alleged perpetrators and to define formal accountability mechanisms, such as a court of competent jurisdiction for this case or a mixed court."
Following the verdict this month, Callamard tweeted: "The five hitmen are sentenced to 20 years imprisonment, but the high-level officials who organised and embraced the execution of Jamal Khashoggi have walked free from the start – barely touched by the investigation and trial."
Once again, GCHR declares its full support for all the recommendations contained in the report of the Special Rapporteur and calls on international mechanisms and concerned governments to implement them all immediately.